Sara Juli's Burnt-Out Wife
Sara Juli's Burnt-Out Wife
Sara Juli named a 2019 National Dance Project Production Grant Finalist

A world premiere of Maine based artist Sara Juli's latest feminist solo, Burnt­-Out Wife. Taking on topics such as monogamy, intimacy, loneliness, and other marital taboos, Juli employs her physical and comedic talents to explore autobiographical issues of importance to all women. This full length, multimedia work defies genre and will spark community conversations while exploring the detritus and decay of one woman's marriage and blowing up the institution with humor, reflection, and a complete re-imagining.
---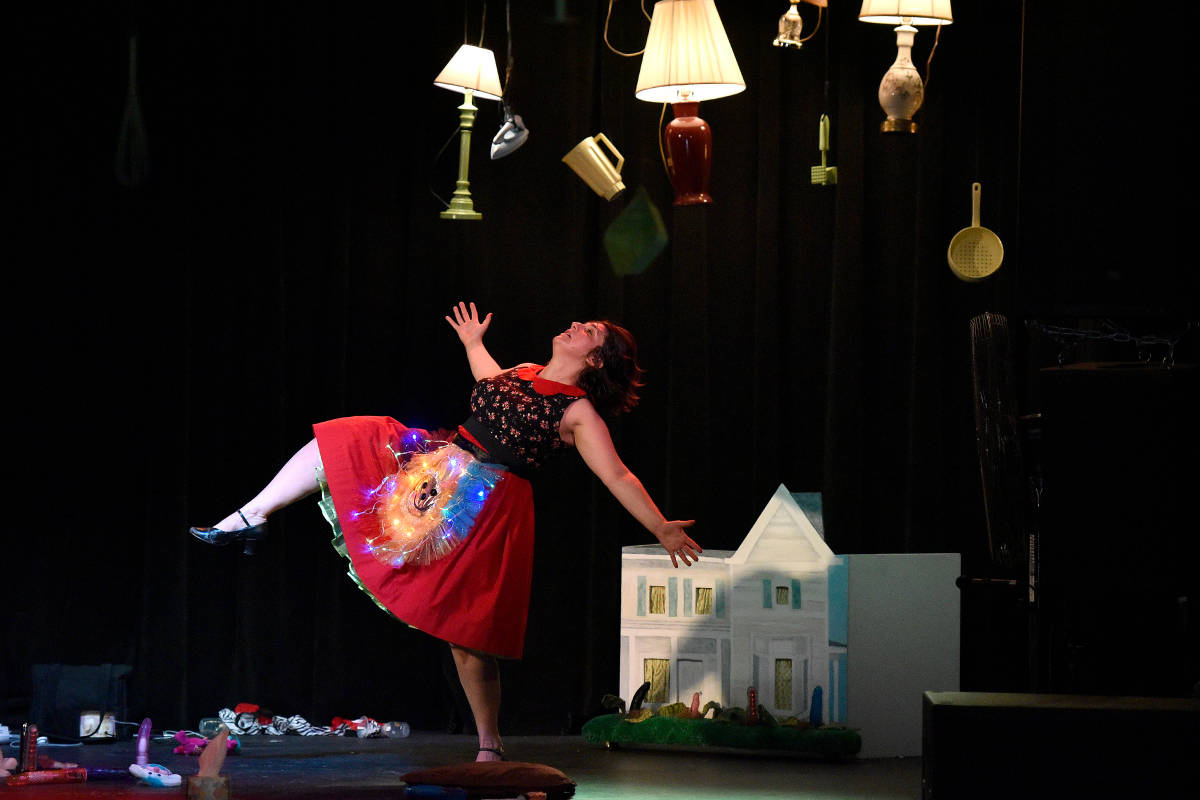 Sara Juli's mission is to explore her own personal struggles through the medium of performance. In sharing her work, she is hopeful that others will understand an aspect of her personal turmoil, and be able to relate it to their own. Her introspective autobiographical solo performance fuses movement, text, song, voice, gesture and audience participation to both acknowledge the gravity of her burdens as well as to simultaneously laugh at their reality. Declared "...a light of the downtown dance and theatre scene" ​by The New Yorker, Juli lives and works in Maine where she is the Founder/Director of Surala Consulting.
Juli has also been creating and performing innovative performance work since 2000. She has been fortunate to tour around the country and world performing her work in venues such as American Dance Festival, Bates Dance Festival, Performance Space 122 (NYC), New York Live Arts, Dance Complex (Boston), Napa Valley Opera House, Artown Reno, 3S Artspace (Portsmouth), SPACE Gallery, TEDxdirigo and many more. Internationally she has performed in The Netherlands, Australia, New Zealand, London, Russia and at the Edinburgh Fringe Festival in Scotland. Sara has been a recipient of a Maine Fellowhip for the Performing Arts awarded by the Maine Arts Commission, and a New England Foundation for the Arts' National Dance Project Touring grant. She is an Advisory Board Member of The Field in NYC and is the Co-Chair of the Bates Dance Festival Advisory Council.